The best therapy I have ever experienced has come by the lone seaside stroll-
for You are there...
The ocean
but a reminder
of the immensity of your grace,
the sand granules,
your mercies-
who can count?
The sky is the expanse of your love everlasting,
each stone a memorial to your handiwork-
crashing waves testify to your mighty power,
sun shining or hidden
reflects your
presence...
always-
and it's right here in this place
that I so clearly see your face,
and am renewed and refreshed
in that still amazing grace.
Linking with
dVerse
for #OLN for the poem.
and
Create with Joy
for Wordless Wednesday for the pic.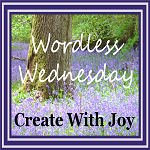 And Tracy @
My Daily Walk in His Grace